I've been blogging for few years and i could honestly say that i reap a good reward just this year. I mean knowing how i was able to get something for myself and in some cases, it does saves me financially in paying our bills and meeting both ends. Going back, i couldn't enjoy much on my blogging money. Well, i just had a free site then and it was just last year that i invested on hosting and having my own domain. There was even a point where i was at the edge of giving up and Yes, i told myself i want to divert my attentions and skills but i decided not and just face the blogging struggle. But before i knew it, i was enjoying the craft and i started receiving a nice reward when i tried some article writing. I had a good pay at that and until this very day, it is my bread and butter.
Luckily, i had a good chance in the blogging world. Although, i was just starting to established my sites, i was able to get some good pay at some pay to blog network. But, i wouldn't deny the fact that its my niche site who gave me an ear to ear smile. I am normally paid in double digits in most of my published post and thereby i had the chance to reward myself a couple of times. In one occasions, i was offered by a nice gift certificate in exchange for some paid post and it opens up for me to shop for myself and for my sister too. I mentioned i got a nice bag from it and few stuff, as with my sister i had this: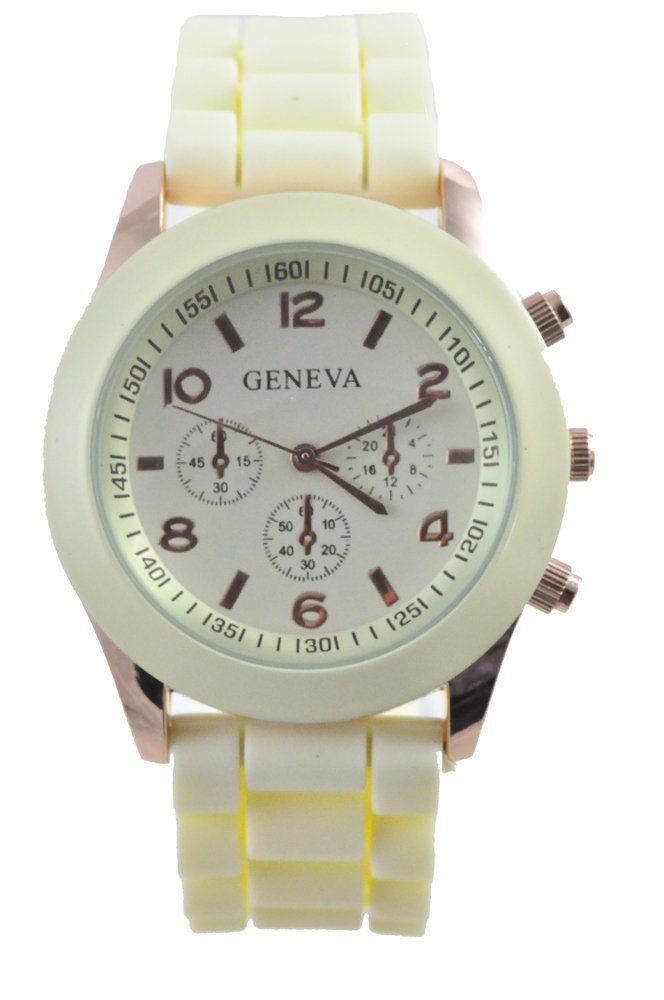 Silicone Gel Ceramic Style Jelly Band Classic Watch Ivory
Brand: Geneva Case
Diameter: 3.8 cm Band
Width: 16 mm Clasp:
Buckle Case Material: Metal Bezel Material:
Metal Length: 24.5cm
Movement: Japanese Quartz
I can't wait to have it. I ordered it just this week and will have the item maybe first week of November.